Australian Haydn Ensemble | Die Stille Nacht – Canberra
22 June 2023 @ 7:00 pm

-

9:00 pm

AEST

$40 – $70
BEAUTIFUL BAROQUE WORKS BY VIVALDI, TELEMANN & BIBER  FEATURING DAVID GRECO & MELISSA FARROW
A dark night of the soul is not usually somewhere you'd venture voluntarily, but this beautiful concert turns it into a blissful place. The ebony tones of baritone David Greco blend perfectly with dark velvet strings, while, against them, baroque flute shines as delicately as a thin crescent of moonlight.
Two ravishing and unusual works by Telemann – his solo cantata 'Der am Ölberg zagende Jesus', also known as Die Stille Nacht (The Silent Night), a set of arias and recitatives based on the original Garden of Gethsemane moment,and his tenderly anguished Sonata à 6 in F minor for strings – are woven together with works by Vivaldi in a similar nocturnal vein. The exquisite Flute Concerto in G minor, known as 'La Notte', is by turns ghostly and scintillating as the soloist's metaphorical snowy owl soars and pounces, before enigmatically merging with the darkness in its remarkably voiced final chord. David adds tempest and tragedy to the mix when he re-joins with a selection of arias from Vivaldi's La Silvia and Farnace (now more often sung an octave higher by divas of diverse gender), including the famously spine-chilling 'Gelido in ogni vena'.
A more crepuscular Concerto for Strings in F major (RV 136) opens proceedings, guiding us into the shadows by golden torchlight. The program concludes with selections from Biber's haunting Serenade à 5 Der Nachtwächeter.
Two hours of music sublime enough to, as Shakespeare's Juliet put it, "make  all the world in love with night and pay no worship to the garish sun."
ARTISTS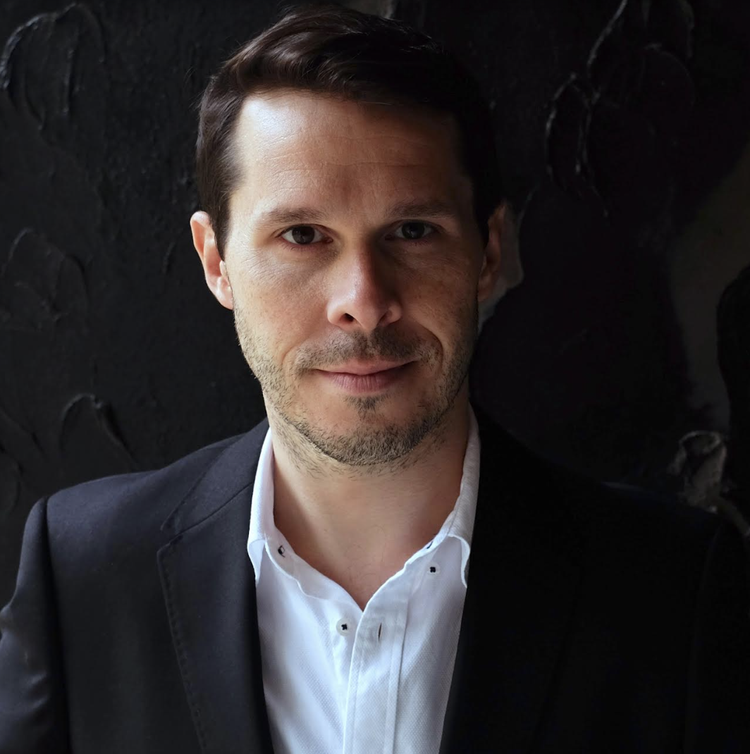 David Greco, baritone
Skye McIntosh, director & violin
Melissa Farrow, flute
The Australian Haydn Ensemble
PROGRAM HIGHLIGHTS
VIVALDI
Concerto for strings in F major (RV 136)
TELEMANN
Selections from the cantata Der am Ölberg zagende Jesus (Die Stille Nacht) 
VIVALDI
Concerto for Flute in G minor La Notte
VIVALDI
'Chi all copa' from Armida al campo d'Egitto
'Gelido in ogni vena' from Farnace
'Terrible e lo le scempio' from La Silvia
TELEMANN
Sonata à 6 in F minor
TELEMANN
'Guten nacht' – from the Passion Oratorio Siegels Erwägen 
BIBER 
Selections from Serenade à 5 Der Nachtwächeter 
---
CONCERT SERIES – Friday 16 June to Saturday 24 June
PORT MACQUARIE | FRIDAY 16 JUNE | 7 PM | THE GLASSHOUSE
WYONG | SATURDAY 17 JUNE | 2 PM | THE ART HOUSE
SYDNEY | MONDAY 19 JUNE | 7 PM | CITY RECITAL HALL
AUSTRALIAN DIGITAL CONCERT HALL | MONDAY 19 JUNE | 7 PM
CANBERRA | THURSDAY 22 JUNE | 7 PM | WESLEY MUSIC CENTRE, FORREST
NOWRA | FRIDAY 23 JUNE | 7 PM | NOWRA SCHOOL OF ARTS
SOUTHERN HIGHLANDS | SATURDAY 24 JUNE | 4 PM | BURRAWANG SCHOOL OF ARTS
Related Events